BOOK DIRECT AND GET BEST PRICE !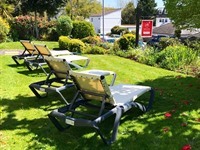 Book direct with Chelsea House and save a minimum of 5%.
Book direct with Chelsea House and save 20% on stays between 1st December 2018 to 31st March 2019 - Book before 14th January 2019!
Need to escape for a day or two - no problem take advantage of our 20% offer between 1st December 2018 and 31st March 2019. To take advantage of this great deal, you need to book before the 14th January 2019!
Come and relax at Chelsea House, we look forward to seeing you:)
Frocks and Chill - come and enjoy 3 nights in Falmouth for the price of two, from 28th Dec - 4th January 2019.
Our Frocks and Chill offer is for those looking to escape to Falmouth between Christmas and the first week of January. It's designed for the party lovers who want to put their best frock on and head out to catch a show, enjoy dinner or the sensational New Year's Eve firework display at Pendennis Castle. And it's also for those looking for a home from home experience, who want to kick back and chill out – enjoy a festive movie, a game of scrabble by the log burner in our Garden Room, a cracking fry-up each morning, afternoon naps and sandy strolls. Whether you're out on the town or winding down, we have an amazing offer with three nights for the price of two. Enjoy homemade treats, a retro retreat and festivities Falmouth style.