BOOK DIRECT AND GET BEST PRICE !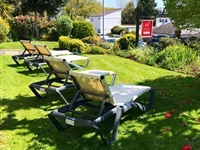 Book direct with Chelsea House and save a minimum of 5%.
Smiles all around - Spring has Sprung!!!
Spring has most certainly shown its face and it looks like it's staying around. Come celebrate!
Book direct and receive 10% off a one-night stay or stay for two nights or more and save 15%. Offer running between 25thMarch and 8thApril, excludes 2-6thApril.